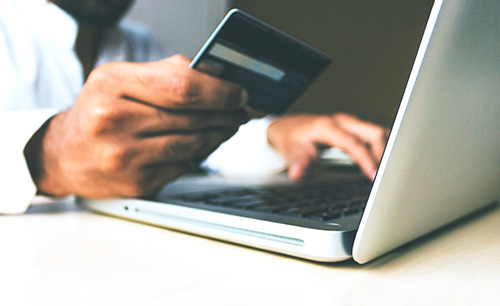 E-commerce: New shopping behavior and new forms of business relationships
The topic of e-commerce is not new, but it is a frequent and recurring trend topic in headlines and is heralded as "the great future change in sales processes". Undisputedly, trade via digital channels has been achieving positive growth for years and an end to this development is not to be expected. But how advanced is e-commerce in reality?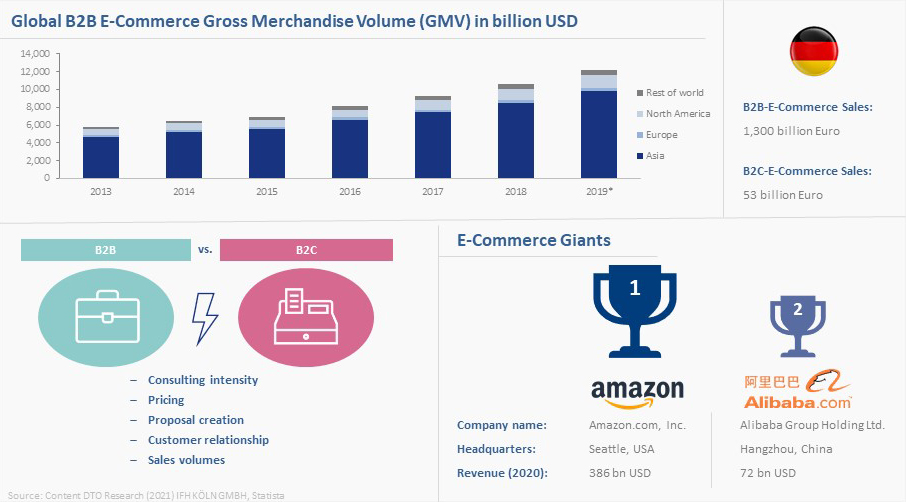 Uneven development of digital sales in B2C and B2B markets
Online business with private end consumers is already established and is recording far greater progress in terms of digital procurement processes. The transformation in purchasing behavior is definite in all B2C areas. Trade between business and corporate customers via digital sales channels is also growing ─ but the B2B e-commerce market is far more complex.
Challenges of B2B e-commerce
The complexity of the sales processes is a significant reason why many medium-sized companies are currently still clinging to their previous sales structures and showing a certain reluctance to embrace new technical trends and innovations. In contrast to B2C products, the sale of industrial products is characterized above all by the need for personal consultations, customer-specific quotation preparation, volatile prices, high sales volumes, project-specific transport and logistics solutions, and different tax regulations for customers from abroad.
Adaptation of sales processes to digital systems
Distinct e-commerce platforms are very well developed today and can extensively meet the specific requirements in the B2B market. Above all, the combination of the old and new digitally supported sales processes offers efficient, transparent and automated workflows. To achieve this, the sales processes must mesh seamlessly and in real time with the upstream and downstream processes in the company, such as the classic ERP processes. Decision-makers are also transferring their experience with online retailing for private use to retailing in the B2B sector with the aim of making the processes faster and more convenient for business and corporate customers.
Outlook
Despite the current market state, a positive development is also forecasted for e-commerce in the B2B sector for the coming years. It is important for manufacturers, service providers and retailers to react to this in good time! We would be happy to check the status of your company's digitization and which potentials can be uncovered so that you do not miss any opportunities and can benefit from competitive advantages.
Further Information
If you would like to know how you can profit from customer centricity, need support in analyzing global markets, or are planning a market entry or market development strategy, please feel free to get in touch with us. We would be happy to discuss opportunities and research designs with you so that you can optimally align yourself with the future markets of this world.
Text written by
Ebru Alemdar