Using the best of market research and consulting to open hidden potential
Through a targeted combination of market research and consulting methods, we are able to assist our clients in a variety of strategic and operational decisions. In addition to pure data generation, we support our customers eg with:
strategic direction and planning (national / international)
the targeted optimization of marketing and sales
in building up international know-how about markets and industries
the construction of in-house market research departments
the preparation of internationalization strategies and the development of new sales markets
the evaluation of strategic action alternatives
the preparation of M & A projects through tailor-made market and industry analyzes
the implementation of strategies
supply chain strategies and the implementation of supply chain laws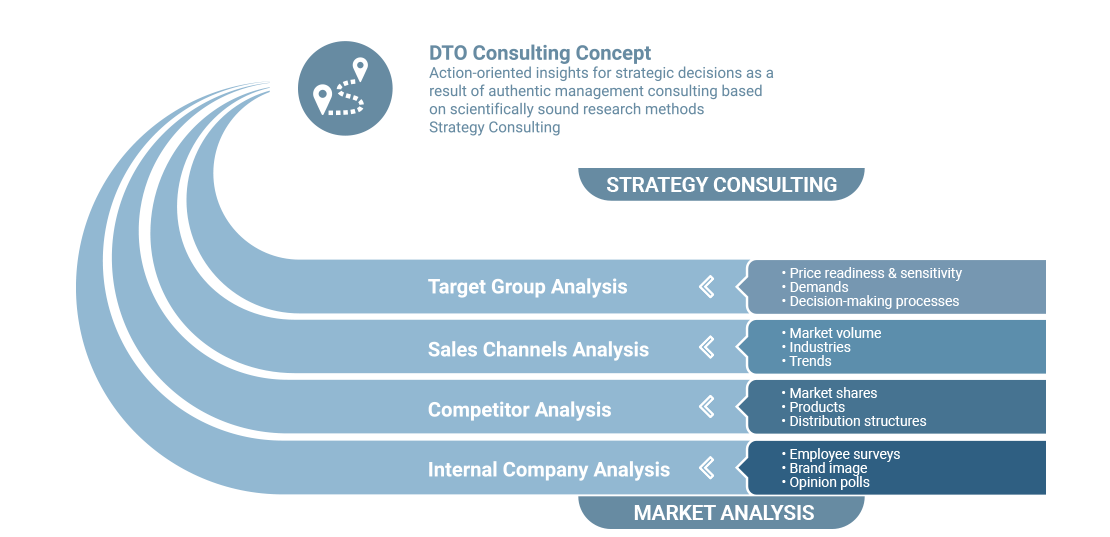 Our strategy consulting
Our industry focus in consulting lies in the fields of Construction & Commercial Vehicles, Mining & Construction, Industrial Applications & Mechanical Engineering, Chemicals, Medical Devices, IT & Telecom, Logistics & Transportation and Energy.
For more information or a personal conversation you can contact us at:
+49 (0) 211-1796600
or
info@dto-research.de
.