Creating and understanding industry markets
Get a head-start and sustainably increase sales in your industry market through customised market analysis for your industrial sector. Industrial market research differs from B2C research due to its multiple facets and complexity, requiring a particularly high effort. Improve your impact by relying on one of the pioneers of industry market research. DTO Research helps you to understand selected markets, points out your market potential and explains how you can exploit it efficiently.
Individual market analysis for:
Automotive and related services
Electrical and energy industry
Engineering and chemical industry
Information technology and logistics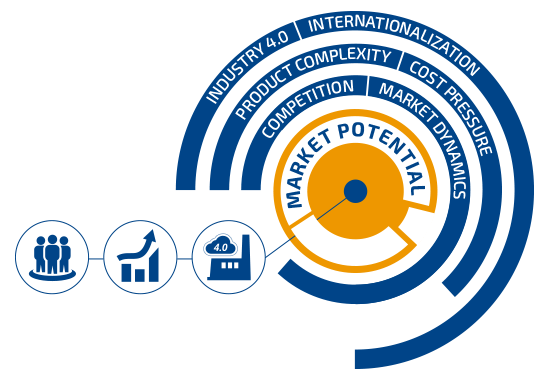 Always in our focus
The constantly changing market conditions are becoming increasingly complex and difficult to comprehend – this is particularly true for industrial markets and requires an understanding of the markets and adapted strategies. Depending on the industry, economic sectors are changing rapidly and to the extent that the roles of market players need to be adjusted or even re-defined. Through targeted industrial market research, we provide transparency for you and help you give words like "Industry 4.0" meaning, content and a strategy.
Our experience is based on 10 years of industrial market research and more than 600 successfully completed projects in predominantly nontransparent markets. Through close cooperation with our now more than 85 satisfied customers, we keep learning every day and continually expand our lead in industrial market research.
CONTACT:
Mr. Rickmer Görner
Head of Industry Markets
Email: This email address is being protected from spambots. You need JavaScript enabled to view it. 
Phone: +49 211 / 179 660-14