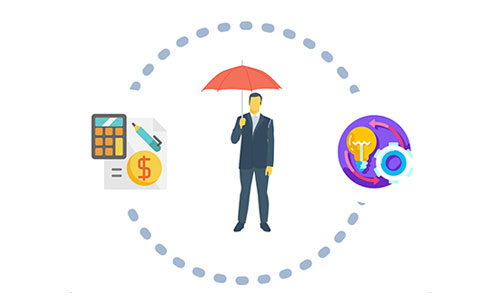 Strategic consolidation or modification of business models
How is your company reacting to the COVID-19 crisis and how do you deal with cultural changes?
Company reactions to the consequences of the current COVID-19 crisis are just as varied as the extent in which they are affected. While some companies are more or less isolating themselves and trying to reduce costs to a minimum, others are changing their business model and aligning their company and product structure to the times that will follow the crisis. Which strategy is right depends on the present situation and how the individual company is affected. Unfortunately, there is no blanket recipe for dealing with the current crisis. Nevertheless, a course of action must be set in companies now in order to secure their competitiveness in the future.

To do this, it is sometimes necessary to implement measures that may appear to be unpopular and to take a certain amount of risk as a manager. In order not to lose the support of your company, it is essential that the decisions made are well backed up by information and credibly explained to the stakeholders. Companies also tend to present a diverse picture in this regard as well. While some companies carry out market analyses and obtain relevant information in a targeted manner, others make decisions based on gut feelings.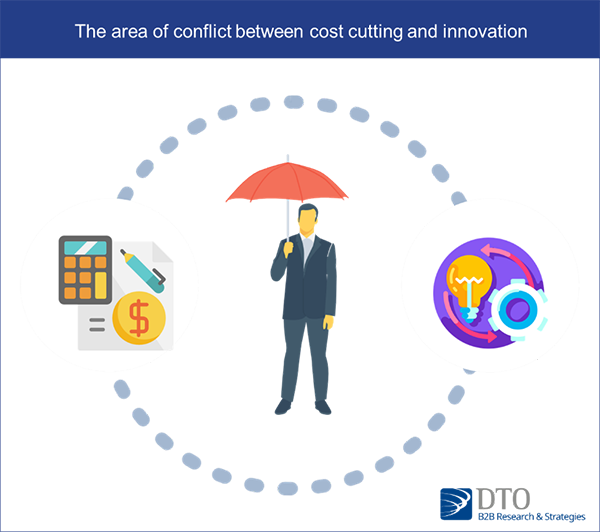 In our projects over the last few months, we have encountered very different approaches and measures taken by companies. What is very surprising and gratifying, however, is that almost all the companies we have worked and spoken with are actively working on their future. Many companies have also now completed cost optimization programs and are working on new business areas as well as new product or service ideas.
Flexibility through digitalization
Much has been achieved in recent months, particularly in the area of digitization. The lock-down and the resulting restrictions on contact have led to a veritable wave of digitization. This is particularly evident in the flexibilization of working models and the increased use of home office concepts. Sustainable development can be expected as new working models have led to a significant increase in efficiency in many companies and rationalization effects have been achieved. For many of our dialogue partners, the COVID-19 crisis and the associated contact restrictions have a massive impact on sales. Customers can either only be visited to a limited extent or not at all.

A switch to video conferencing and a higher proportion of digital components in the sales process initially caused problems for many of them. However, these processes have since become better established and the sales processes have become more effective. What we have positively noticed in particular is the effect of the pandemic on the willingness of companies to innovate. While a rather wait-and-see attitude was noticeable in the beginning, many are now actively working on new products and services. The search for and development of new business areas and market potential play a major role in this. Development projects that already existed before the crisis are also being brought forward. These companies in particular are feeling a clear sense of new beginnings.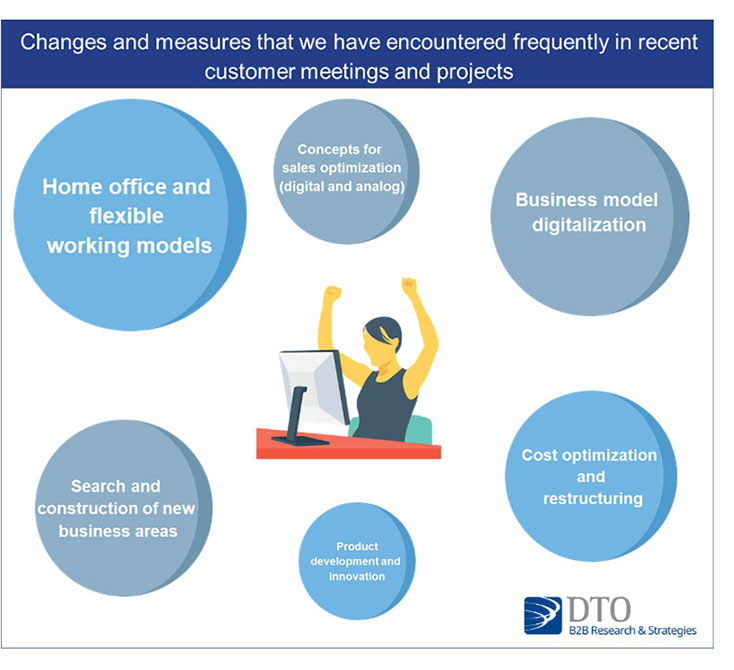 DTO – A strong partner
We have also been able to derive important "lessons learned" from the developments of the past few months. We have found that many corporate decision-makers require relevant market and industry information in a dynamic market environment, preferably on an ad hoc basis. In addition, it is important for many of them to have an objective benchmark partner with whom they can discuss their ideas and plans. Therefore, based on our market and sector experience in the areas of industry, medical products, commercial vehicles, cleaning and hygiene products, logistics and energy, we have developed special thematic workshops that summarize the current trend and market information and provide an ideal basis for corporate decisions. If interested in partaking in such a workshop, feel free to get in touch with us at any time.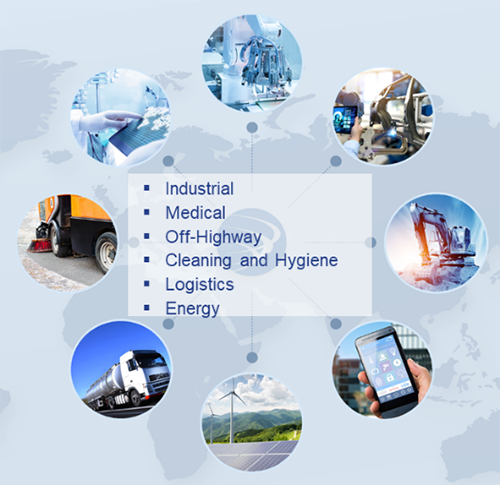 Text written by Michael Di Figlia
If so, please get in touch with us. Our offices in Germany and Singapore are available for a free and non-binding consultation.