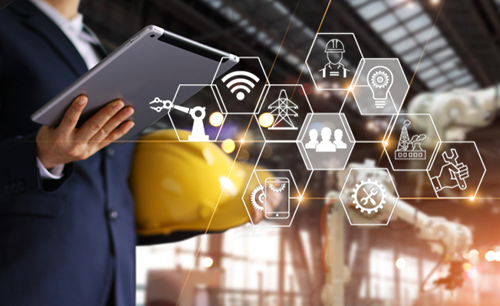 Servitization – Specialization opportunity and customer loyalty tool
Gone are the days when manufacturers focused completely on their products without offering recognizable services. As market and competitive dynamics become more robust, existing supply chains and business models are struggling to keep up, making customer-specific services now more important than ever before. As a result, it is becoming steadily more difficult to differentiate proprietary products from international competitors.
This market dynamic does however offer the potential to build competitive differentiation by adding additional services leading to increased customer loyalty. The term "servitization" refers to the transition away from the singular focus on goods to the introduction of personalized services in combination with a tangible product. However, the decision to offer additional customized services to an existing product portfolio should never be made without careful planning.
As a rule, continual monitoring of market dynamics and evaluation of potential business models is recommended. There is a growing market for innovative services in combination with an existing product portfolio thanks to the increasing amount of internationalization, automation, digitalization, and trends focusing on sustainability. When supplementary services are introduced, customer benefits should always be the primary focus. This is why it is key to carry out a multi-stage analysis and evaluation process. Utilizing this process will allow for tailored service offerings that create real added value and make a company fit for the future.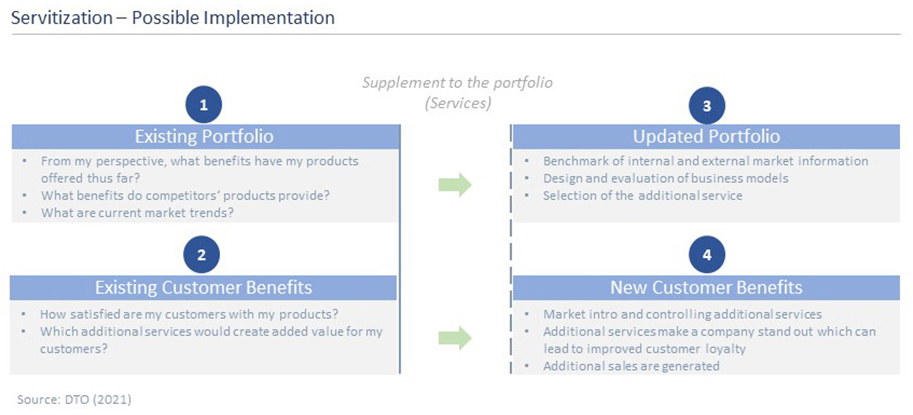 Further information
Would you like more information on this topic? Then please get in touch with us. Our offices in Germany, Estonia and Singapore are available for a non-binding consultation.

Text written by Rickmer Görner