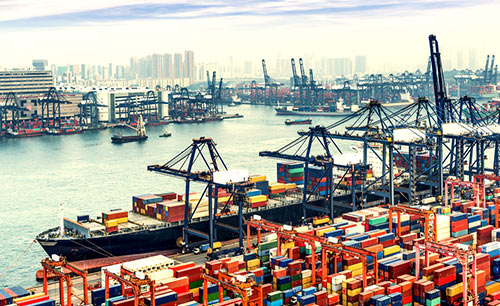 Revisiting Supply Chain: Entering a new stage of global strategy
As economic forecasting and the last three years have highlighted, supply chain disruptions have affected and will continue to affect industries in various economic sectors. Geopolitical disruptions have created a complex pressure on the economy resulting in changing fiscal policies and new trade regulations. Logistics issues have forced businesses to reconsider suppliers and compensate for asset losses. As manufacturers face raw material shortages, and processing/scheduling issues of containers at ports lead to operational impacts, businesses are therefore surveying their business model to find viable solutions. The market has created increasingly difficult obstacles with current supply chain issues to plan for and address risks before they happen.
Supply Chain Disruption = Market Disruption
The covid-19 pandemic and current geopolitical events have created new, unpredictable market disruptions. From covid-19 lockdowns to trade sanctions, the list of obstacles has grown significantly. For example, China and Taiwan tensions, driver strikes in South Korea, and the heavy reliance on low-cost sourcing countries have shocked business operations into an array of irregularities. These examples and many more have led to a transition to finding sources in Europe and the United States. Global discussions of energy source insecurities, inventory piling from lack of containers, and increasing freight costs are pushing businesses to rely on geographically close sources. The semiconductor shortage is proof of the magnitude of a disruption as businesses and governments are taking action to ease the pain points.
Demand for Semiconductors Increasing as Governments Invest
Companies have unveiled new technological advancements on the market. Consequently, the demand for products, such as semiconductors has risen for medical equipment, IoT, wireless communication, auto and many other related industries. With a recovery reported at the earliest 2023, one can only predict companies will face further manufacturing disruptions and losses. For 2022, the estimated semiconductor market revenue exceeds 500 billion USD. While Asia is predicted to still hold the highest market share into 2030, governments across the globe are responding to reshoring manufacturing to partially combat the supply problems and boost market share.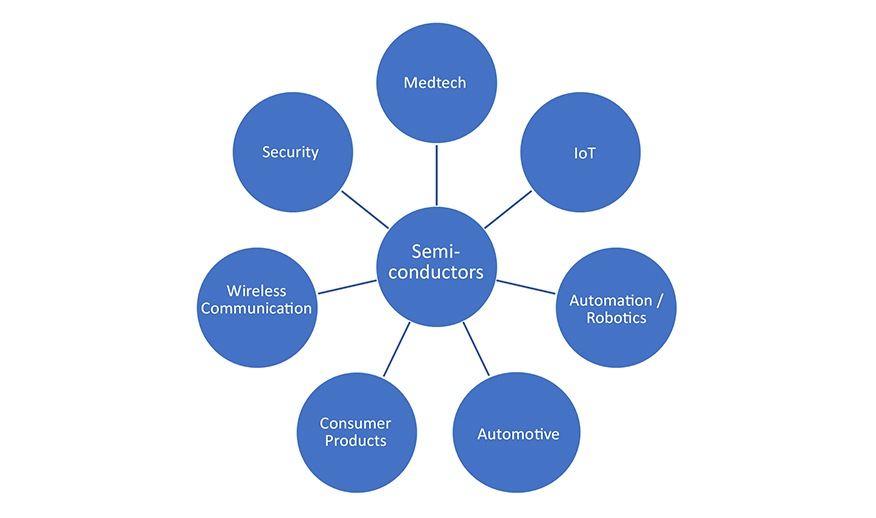 The European Commission announced earlier this year the European Chips Act (2022). The additional 15 billion EUR in investments until 2030 will redevelop current frameworks and encourage strategic partnerships. In the United States, semiconductor manufacturing, research, and development have been priorities seen by the act finally reach President Biden's desk at the end of July 2022. On August 2, 2022, the CHIPS for America Act was signed by President Biden to secure federal support of semiconductor research and manufacturing back in the United States. As AI and digitalization break through and advance all industries, legislation is crucial to finding success in current supply chain disruptions impacting auto, energy, and big data industries. Even with new investments, recovery forecasts continue to push impacts further into the future as labor shortages, inflation complexities, and no sign of diminishing geopolitical conditions.
Intel's Response to the Shortage
Intel Corporation has voiced the opportunities of investing in the United States and Europe. In 2021, Intel announced the expansion of their Chandler, Arizona campus with two new chip manufacturing sites. Earlier this year, Intel had also reported investment plans in Europe to support their overall supply chain strategy. At the beginning of June 2022, the German government revealed their multibillion planned support for Intel's chip manufacturing to break ground starting next year in Magdeburg, Germany. Intel's approach is to expand its opportunities in a widespread network which has resulted in a multi-faceted strategy to resolve issues along key aspects of their chain. With a shortage of raw materials, this required Intel to investigate internal resources to boost capacity to find solution for substrate shortages in their factory capabilities in Vietnam. Nonetheless, even with changes to its supply chain, Intel is still facing challenges and uncertainties in the chip market resulting in product price increases and a reported hiring freeze in a segment of the Intel group. As consumer demand shows a decline and economic conditions worsen, Intel faces impacts on earnings. Intel has spoken strongly on the emphasis on the digitization of their supply chain and how it not only supports their current operational strength but also evaluates for threats and risks. Looking at Intel shows the complexity of the disruptions in the market and how businesses must consider a sophisticated and adaptable strategy.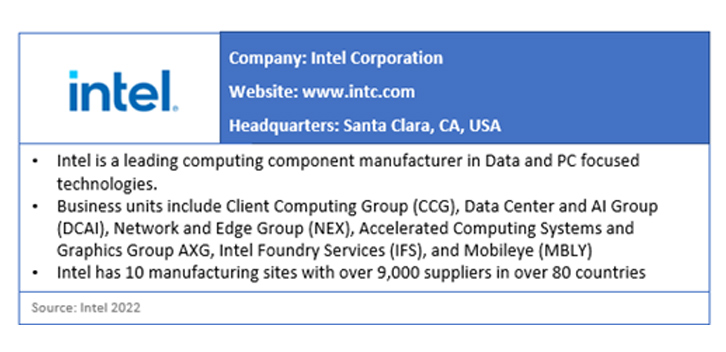 Assessing the Risks and Challenges for your Company
As the complexity of supply chain issues pressure every stage of the chain, processes need to be reevaluated. Geopolitical, economic, competitor and internal risks are constant in the impact on companies' supply chains. Unsurprisingly, businesses are already refining their supply chain in ways to maintain operational goals and stay competitive in the market. Assuredly, which market segment a company is in and where the business facility locations are will result in a unique set of challenges and solutions.
Developing a Strategy for Longevity
To move forward with success in the future, an overview of the competitive landscape is essential in understanding where to invest resources and make changes in the business model. Incorporating data-driven and research-backed methods to build a foundation for the current market creates an impactful business model to secure supply chain sustainability. Predicting market conditions and impacts is challenging task and hard to plan for. Therefore, creating a strategy to react to disruptions and the current market conditions with the right tools and plans support continuous improvement and growth.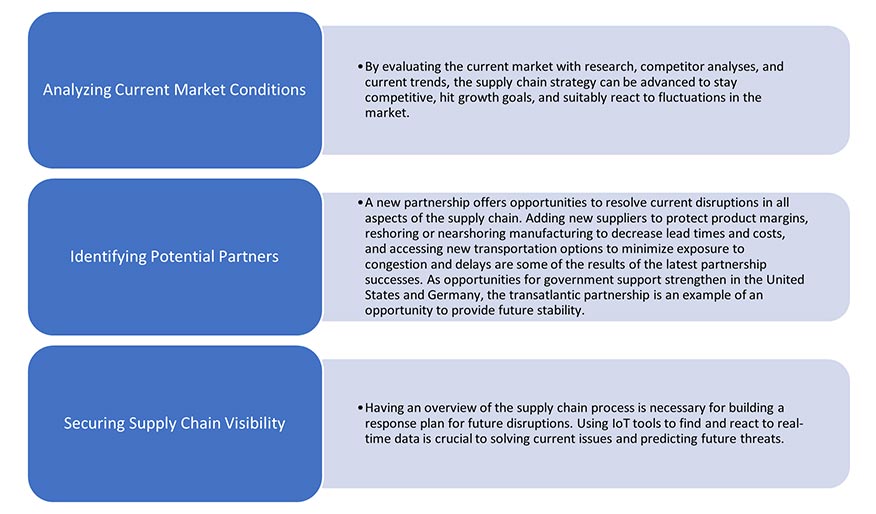 Content and Representation: DTO B2B Research & Strategies
Further Information
If you would like to know more information about how your company can resource and optimize your current supply chains, or if you need support in analyzing global markets, get in touch with us. We would be happy to discuss opportunities and research designs with you so that you can optimally align yourself with the future markets & obstacles of this world.