Innovation Processes in Medical Technology: How 3D printing is changing an entire industry
In the production of components and prototypes, industrial companies are increasingly relying on development processes with 3D printing technology. This is also accompanied by digitization in medical technology. Even if this development often only concerns smaller components and the movement out of the niche market is rather to be seen in the medium-long term, the dynamics are increasing. What is the current status in the field of medical technology? DTO clarifies.
Finding one's way around the 3D printing market is not that easy, as there are now many application processes and many synonyms describing these processes: The umbrella term for 3D printing processes is commonly referred to as additive manufacturing. And this is where it starts. Several sub-terms and processes can already be subsumed under this term.
The most popular procedures briefly explained:
Fused Deposition Modeling (FDM)
Stereo Lithography (SLA)
Selective Laser Sintering (SLS)/ Selective Laser Melting (SLM)
Digital Light Processing (DLP)
Fused Deposition Modeling (FDM)
In Fused Deposition Modeling (FDM), a plastic filament is heated and brought into position through a nozzle. The melting temperatures are around 200 to 300 degrees Celsius. Some materials require a heated printing chamber or a heated printing plate.
Stereo Lithography (SLA)
This process is the oldest in the field of 3D printing. Its beginnings date back to 1983. The process involves selectively curing a photopolymer in a liquid state, such as epoxy or acrylic resin, layer by layer with a UV laser. This process can be classified as rapid prototyping (rapid model making) and is an override for the production of individual components based on design data.
Selective Laser Sintering (SLS)/ Selective Laser Melting (SLM)
Selective laser sintering is used for rapid prototyping in a similar way to the SLA process. In sintering, fine-grained, ceramic or metallic material is heated to just before the melting point of the material. Selective laser melting is often used in the same breath - but this should not be used synonymously. In contrast to sintering, components made of metal can be produced here. The components experience a density of around 100 percent and thus have mechanical properties.
Digital Light Processing (DLP)
Digital Light Processing (DLP) is a method of additive manufacturing that uses a projector to harden polymer resins. This process is very similar to sintering, so the workpieces are either immersed in the bath or pulled out. A projector is used to expose the top layer of the object - causing it to harden.
Research has shown that a few core technologies have emerged.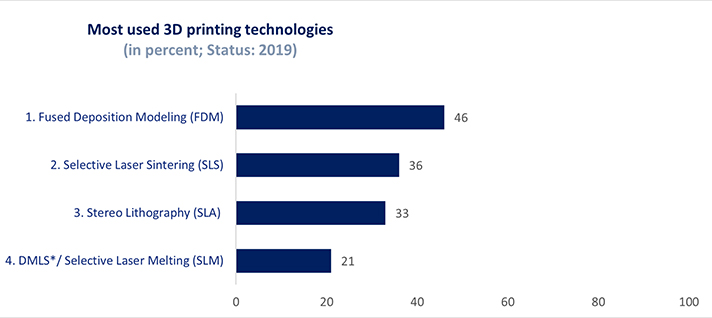 Fig. 1: Most widely used technologies in 3D printing (source: ING)
In addition to very many processes that exist within additive manufacturing, the uses are also very diverse.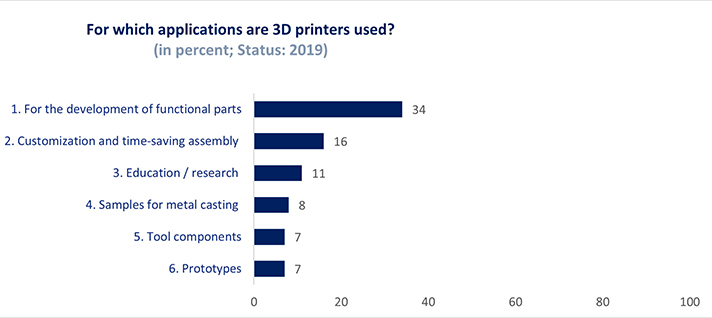 Fig. 2: Applications 3D printing (Source: ING)
However, a clear trend is emerging in terms of applications. The main focus is on developing additive functional parts that are intended to complement components. The components are often still very small, but additive manufacturing can make a lot of sense, especially in industries where smaller components are needed, such as medical technology. Trends in the field of medical technology are characterized by innovation.
Gautam Gupta, 3D-Systems' Vice President Global sums this up in the following quote:
"On a global level, manufacturing is currently undergoing a transformation in which companies are integrating the capabilities of additive manufacturing into their workflows that were originally based on traditional manufacturing methods. The medical device industry is no exception, and we are seeing these highly specialized manufacturers now beginning to take advantage of 3D printing in the design of implants and instruments."
3D printing in medical technology industry
Medical technology was one of the first industries to discover 3D printing. An important keyword here is the topic of personalized medicine. Additive manufacturing processes enable manufacturers to respond very individually to patient requests. The processes have already advanced to the point where price advantages have emerged in addition to improved technology. All of these are key drivers for increased investment in this segment. 3D printing has already proven its practicality in the field of medical technology in three key areas in particular:
Production of prostheses
Production of orthoses
Production of surgical instruments
In the case of prostheses, a number of applications have already found their way into practice: internal and external prostheses such as artificial hip joints, dentures, hearing aids, as well as arm and leg prostheses can be highly customized using 3D printing. The benefit: patients receive perfect replacements for their damaged body parts. Ultimately, 3D printed parts enable a higher level of quality of life. Customization of products to the millimeter is now possible; ultimately, standardized prostheses are always a compromise.
Software development as a key factor
Since the implementation of 3D printing models is always based on design data, software development is essential in medical technology. Large 3D printing manufacturers such as EOS therefore always supply suitable software in order to be able to meet the requirements of the solution provider. The focus is actually always on operational relief. Effective advantages of this type of digitalization in medical technology are:
Easy workflow: smooth integration with the most widely used CAD/CAM and simulation software.
Real-time monitoring: monitoring of melting points in the powder bed (around the clock).
Mobility: terminal-independent monitoring of production via app.
User-friendliness: easy handling due to clarity.
Integrability: integration into production environments and IT infrastructures.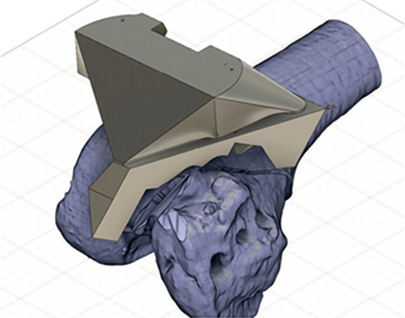 Fig. 3: 3D template based on design data (source: BDC)
Software solutions are particularly important for surgery. Here, 3D printing already offers considerable advantages as well. Implants (e.g. within maxillofacial surgery) have made work considerably easier on the part of the treating physicians.
Organs from the printer?
Organs can actually already be reconstructed today using models. This also makes work easier for the medical professional. The exact replica allows the nature of an organ to be reproduced very precisely. Market experts believe that in the medium term, it may be possible to produce implementable organs from a printer. This would involve producing a collagen model of the organ with the printer and then planting it with stem cells. There is certainly still a long way to go before approval is granted, but if the technology is fully developed, organ donations would become completely superfluous. The "medical technology innovation" driver is therefore far from having reached its end.
Further Information
Are you a medical technology provider planning to make your processes more innovative and efficient? Do you need a strong partner at your side who advises you and optimally aligns you for the future? DTO can support you in developing a 3D printing concept. Through our resilient network of technology scouts, consisting of industry experts, we bring you together with start-ups and idea providers. Based on market and competition analyses, we work out what the market in the field of 3D printing and medical technology currently looks like, which cooperation partners are lucrative and what market activities can be observed among the competition. Let's go down this path together.
Text written by
Kai Wichelmann