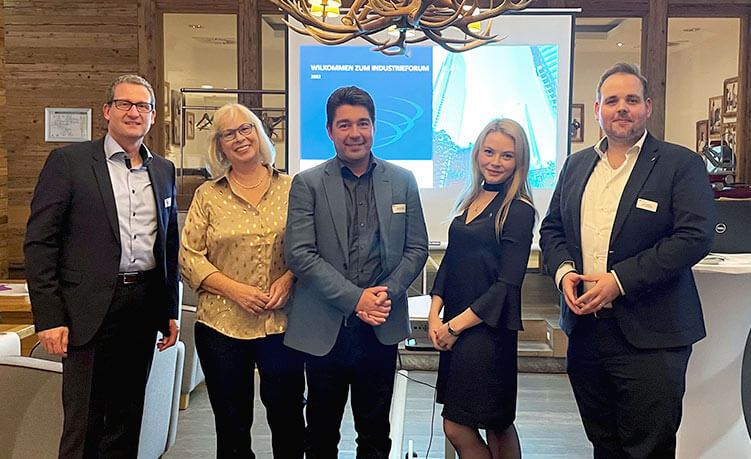 DTO Industry Forum 2022 in Neuss
Economic processes are subject to constant dynamics. It is therefore important for decision-makers not to close their minds to issues that will shape the future and to find answers to changing market conditions. Characteristic of the forward momentum of the numerous industries, however, are also key topics such as "local-for-local", which are becoming increasingly important due to recent developments, especially in Europe and North America, and thus require market-driven adjustments. These were the main topics of DTO's 4th Industry Forum in Neuss, last Thursday on September 29th, 2022.
After a welcome drink, Nils Tychewicz (Managing Director of DTO) welcomed approximately 40 executives from varying industrial companies across Germany and Ole Friedrich (Managing Director of Düsseldorf Tourismus) started off the evening with a Q&A on the city of Düsseldorf, where DTO is headquartered. Two expert presentations were then provided the basis for discussion and food for thought. Joachim Schelb (Sales Director at ADLATUS Robotics GmbH) presented the topic "Robotics in Cleaning and Logistics: A Benchmark between Europe and North America". Sophia Dietsch (Managing Director of DTO B2B Research & Strategies, Inc.) continued the European and North America benchmarking with the topic " Local for Local: Re-shoring Trends in the USA" . In addition, Dr. Hermann Knott (Chair of the AmCham Chapter in Cologne) underlined the importance of the transatlantic business relationship between the US and Germany and introduced what the American Chamber of Commerce in Germany does. The impressions and insights gained were lively discussed afterwards, new contacts were made and the evening ended in a relaxed atmosphere with a good meal.
Thank you again to all our speakers and business partners who joined us! We are already looking forward to next year's event!