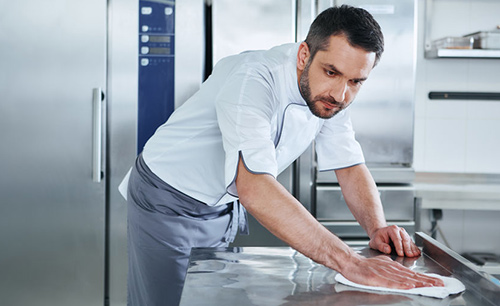 Europe-wide potential industry analysis for a textile service provider
Specifications
A manufacturer, active in the service sector of textile management, planned to expand their activities in the field of rental services for workwear and cleaning cloths. The aim was to identify potential industries throughout Europe in order to successively supplement the client's industry portfolio and align it for the future.
DTO Research approach and procedure
In a kick-off meeting, project goals and targets were verified and questions for the expert interviews were devised. In the course of the 12-week project, expert interviews were conducted with dealers, associations, market experts and customers. A comprehensive secondary analysis accompanied the primary interviews and data verification process.
Results
Potential industries were identified through the analysis and concrete recommendations for action could be derived based on user figures in order to optimally orient the client's position for the future. By identifying new industries, the company was able to gain a competitive advantage.