Create and understand markets for energy and smart technology
Whether smart or conventional energy use, the entire energy market has been subject to strong market dynamics for years. Legal framework conditions and new efficient technologies are particularly putting established market participants under increased pressure. Business models in the energy sector are changing and companies that have not previously been suspected in these markets are trying to conquer the market through smart technologies. A well-grounded market analysis by DTO Research can help to better understand the energy market and its sub-segments, enabling you to make the right conclusions for your own strategy.
Individual market analyzes for:
Energy service suppliers
Energy suppliers and municipal utility companies
The oil and gas industry
Consulting companies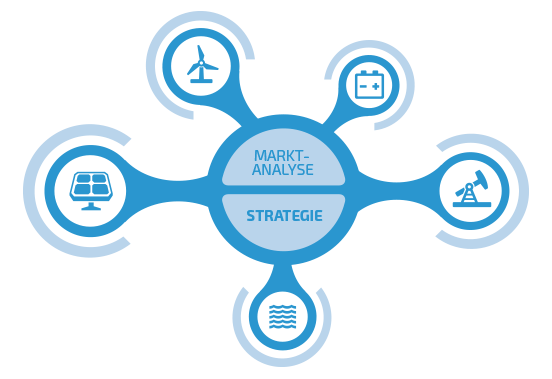 Market analyzes bring light into the darkness
Especially in the area of new energy-related business models, a market analysis is well suited to better understand customers and market structures. With many new, smart technologies, the market is still in its infancy. However, the product development cycles, like in the IT industry, are very short. This is particularly evident in the building technology after-market. Other more traditional business models are often called into question by the rapid market development.
DTO Research helps companies in the energy industry to analyze market developments, market structures, customers, competitors, trends and business models and to draw the right conclusions for market expansion or market expansion. Benefit from our extensive expertise in creating market analyzes in the energy sector and for the oil and gas industry.
CONTACT:
Mr. Rickmer Görner
Head of Industry Markets
Email:    This email address is being protected from spambots. You need JavaScript enabled to view it.
Phone: +49 211 / 179 660-14